Andrews Feeders
Agricultural Website Design
http://www.andrewsfeeders.com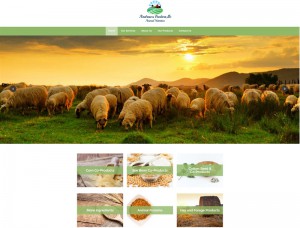 Being a brand new company, Andrews Feeders needed a web presence that would make that great first impression that we are all after.  We set them up with our standard Content Management System along with a blog to help them with their search engine optimization.  To that end, we also set up social network share icons as well which will get folks spreading the word on their networks which will get the search engines attention.
Andrews Feeders is an agricultural site for animals and animal care providing quality feed for your animals that is safe with high nutritional value. They provide feed ingredients for domestic farms and export markets to care for a variety of animals like horses, cattle, poultry, rabbits, sheep, goats, pigs, pets, and more.
You will find corn co-products, soy bean co-products, cottonseed and co-products, animal proteins, hay and forage products to suit the needs of farmers, individuals, and businesses that care for animals.
Similar Agricultural Website Layouts
The items below are listed in the agricultural category of our
layouts database
. Your website can look like just about any of the options below when we are Your-Web-Guys.
Make Us Your-Web-Guys Today

Step 1: Tell us about your business
Portfolio Categories
This is a categorized list of the clients we have currently online.
Success Studies
View More