Golding Interiors LLC
Interior Design Website Design
http://www.goldinginteriors.com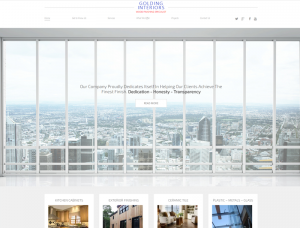 Your Web Guys was happy to help this Interior Design company with a brand new responsive web design to go along with their desire for a compelling and modern web presence. The site has high cross-browser compatibility and is based on an easy-to-use content management system with a blog and social media network share icons to make it convenient for visitors to share pages and posts from their site on the most popular social media platforms. They wanted a Matching Facebook Page, Matching Twitter Page, and Matching Google+ Page and we were able to deliver!
Similar Interior Design Website Layouts
The items below are listed in the interior design category of our
layouts database
. Your website can look like just about any of the options below when we are Your-Web-Guys.
Make Us Your-Web-Guys Today

Step 1: Tell us about your business
Portfolio Categories
This is a categorized list of the clients we have currently online.
Success Studies
View More