Industrial Website Design
http://www.avequities.net/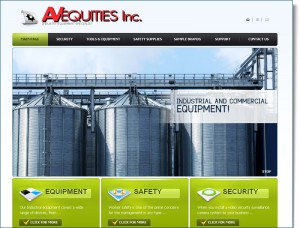 A down and dirty basic website for a new venture one of our long time clients is starting up.  This site includes a nice flash slideshow as well as some interesting AJAX validation functionality on the contact form.  Try to send a message to them through the form and see what happens if you dont have it filled out correctly... its pretty sweet!
This industrial website design was added to our portfolio on Friday, April 3rd, 2009 at 11:16 pm and is also featured in the folloiwng categories
Business
,
Commercial Services
,
Industrial
Similar Industrial Website Layouts
The items below are listed in the industrial category of our
layouts database
. Your website can look like just about any of the options below when we are Your-Web-Guys.
Make Us Your-Web-Guys Today

Step 1: Tell us about your business
My company...