City Portal Website Design
http://www.oakleaftexas.org/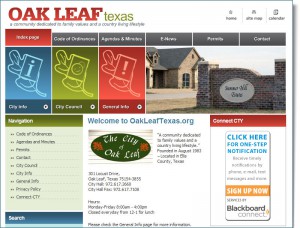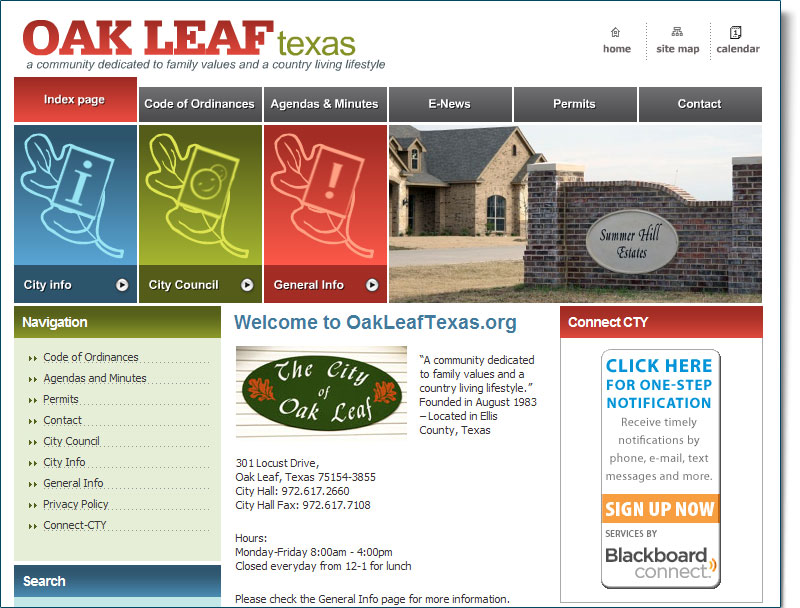 After suffering for a long time at a free hosted website, the citizens of Oak Leaf Texas now have a city website they can be proud of! With an integrated Content Management System and newsletter add on, this homey hamlet is livin' large!
Similar City Portal Website Layouts
The items below are listed in the city portal category of our
layouts database
. Your website can look like just about any of the options below when we are Your-Web-Guys.
Make Us Your-Web-Guys Today

Step 1: Tell us about your business
My company...