Lighting Website Design
http://www.neoteklighting.com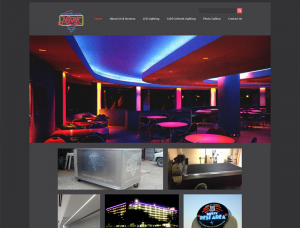 When the guys over at Neotek decided it was time for a site redesign, they chose Your Web Guys to merge the content they'd built up over the years into a new content management system with an informative monthly newsletter blog, engaging jquery promo slider showing the types of installations they do, colorful photo gallery, and social network share icons to allow visitors to the site to share Neotek pages and posts efficiently on the most popular social media platforms. Their new site is easy to navigate and has a responsive web design that will scale up and down to fit a variety of screen sizes.  Because of it's high cross-browser compatibility there aren't many visitors who would miss out on what Neotek has to share!
Similar Lighting Website Layouts
The items below are listed in the lighting category of our
layouts database
. Your website can look like just about any of the options below when we are Your-Web-Guys.
Make Us Your-Web-Guys Today

Step 1: Tell us about your business
My company...