Contrary to popular belief, the Mail app in Windows 8 isn't just a client for Hotmail/Windows Live Mail/Outlook; it can manage accounts from other common providers like Google, Yahoo!, AOL etc., as well as having the ability to synchronize any IMAP enabled client. Let's take a look at how you can set up Windows 8 Mail app to your liking.
The reason most people fail to discover the support for other email services in the native Mail app is that you cannot add another account until you link your own Microsoft account with the client. Assuming that you haven't set up Mail in Windows 8 at all yet, simply click the Live Tile on the Start Screen and you should see a screen like this: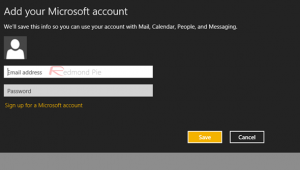 If you already have a Microsoft account, sign-in here and let the application sync your Outlook mail or Windows Live Mail. Once that's done, hit the Win key + I combination to pull up Settings for the Mail app. Click/tap Accounts, followed by Add New Account next to the + sign. A list of all the common providers will be presented, and all you need to do here is enter the login information to sync the new account with Windows 8 Mail app.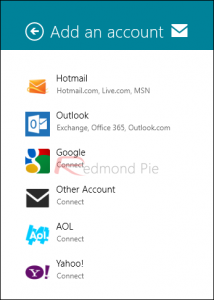 Special thanks to RedmondPie.com for this outstanding tutorial - click here for the full article
← FAQ's