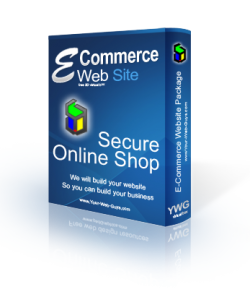 An E-Commerce site is an opportunity to open a storefront without the expense of one.  Sell your products across town, across the country and even across the globe with a click of a button.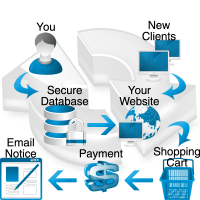 Includes our standard platform, as well as all of the following:
Complete E-Commerce suite with customizations
Unlimited products and categories
Shipping cost calculator
Integrated inventory control
Issue coupons and set discounts
Input of existing database (data entry or creation of database not included)
Set up and integration of merchant account/payment gateway (some additional fees may be charged by provider bank)
SSL Certificate for secure online transactions
Dedicated IP address
Domain registration in your name
Contact page with customized responses and error messages
Any and all photography needed
First month of hosting
Digitization/creation of your company logo
Search Engine optimization
Market research for traffic generation
Customized graphics
E-Commerce Package Scripts
Any one of the scripts below is included with your E-Commerce Website
The script you choose will be the foundation of your website which Your-Web-Guys will build upon and customize to meet your specific needs. Click on any of the below to find out more about that specific script and examples of its use.
Make Us Your-Web-Guys Today

Step 1: Tell us about your business
My company...