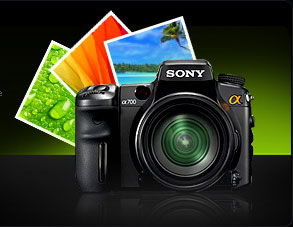 A professional website needs more than just great graphic design and advanced functionality.  It needs professional photography.  How often have you come across a small business website that looked fantastic, had great content, but the pictures looked like they were taken with a cell phone?  That wont be your website when we are Your-Web-Guys.
One of the six web guys on your team will be a professional photographer.  This person will not only take photos of you, your location, and your staff, but also your products, your events, and just about anything else you may want to document on your site for your clients.
If you need great shots of something else we have access to an extensive stock photography catalog that has just about anything you can think of for your website.
Of course if you have images that you would like to use we can include them as well.  It is your website and we want to make sure it has the content you want is in the design so we make sure you have whatever you need at your disposal to make it perfect.
The photography for your website is always free.  However if you would like to use the pictures we produce on any print material or non web media then there is a nominal fee to cover the production costs.
Frequently Asked Questions
Photo and Video
A website consists of several elements.  One of the most important one is the photographs that are used in conjunction with the other content on the site.  If we did not include photography in our design packages then we would be neglecting a huge part of your web design.  Because of that we provide photography in two forms.
If you don't need any specific photographs to complete your website (such as head shots or product/location shots) then stock photography may be the best bet for you.  Any stock photos you choose from our Stock Photo Center will be included in the cost of whichever package you choose.  If you find an image through a different provider then you may be required to purchase it directly for us to use, it depends on the image.
More than anything else... relax.  Think about what parts of your website need photography and what specifically you want shot.  Schedule the shoot by sending a request to photography@your-web-guys.com and we will work with you on the best time to do it.
Here are some tips for different types of photos we might do for you:
Head-shots or group shots of your employees: take a look at this blog post for some good information.
Shots of your location/building : make sure the landscaping is done and the exterior is power washed before the shoot.  Also make sure the parking lot, if visible, looks the way you would want it to.  If you want no cars in front of your building, make sure you block off the spots before we get there to ensure a quick turn around.
Product shots: just drop them off to us and we will take care of everything - you don't have to worry about a thing.
Photography at an event to put on your site: send an email to photography@your-web-guys.com to make sure we get it scheduled.
Make Us Your-Web-Guys Today

Step 1: Tell us about your business
My company...