Online Marketing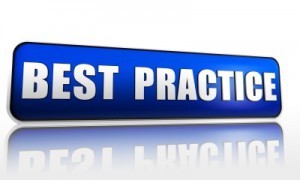 Our Online Marketing Service is a combination of our Search Engine Optimization and our Social Media Marketing services.  It is a 12 month plan that is designed to get you out of the gate and rolling quickly with your business' overall web presence.  Because Social Media gets quicker results we will focus on that first.  While doing so we will be working the search engines so that the pump is primed as quickly as it can be.  The best part is that we have developed a method that will scale up parts that are needed while other parts are scaled down.  This means that your price will stay the same while our strategy works throughout the year.  Take a look at the timeline below for more details.
First 4 to 6 weeks: The initial set up phase


Done at our first meeting
Setup your YWG account online
Familiarize yourself with our Emerging Marketing Package
Choose your domain name, if you don't have one
Make the initial investment

Within 2 weeks from our first meeting
Choose your layout from our database
Begin creating your content by starting off with a skeletal outline
We will be working on the CMS and integrating it with Facebook/Twitter
Start working on the 30-60 Tweets that we will need from you

About 4 to 6 weeks from our first meeting
We will have your Facebook, Twitter, and Youtube accounts set up, customized and integrated.
Send us your completed content including any photos you need and where you would like them on your site
Review online proof of your completed website and create a punch-list of changes
We will complete that punch-list and then publish your new site
During the next 6 months: Social Media focus with some SEO
Overall
We will be blogging for you on a weekly basis.  These blog posts will be keyword rich, search engine optimized and authoritative about your industry.  With those blogs and the Tweets you gave us during the initial production process, we will be updating your social media outlets on a daily basis.
On your website
4-5 blog posts a month
Ongoing Keyword optimization
On your social media
The 4 - 5 blog posts will be syndicated through your social media buffer automatically
Twice weekly coaching messages to help keep you and your social media efforts on track
Coaching support and training
As needed consultations with your social media coach
Social Media Analyitcs consultations as needed
Ongoing advice when certain events happen
Continue training so you can take over the day to day social media activities
During the last 6 months: Search engine focus
Overall
The social media should be up and running well and you should be up to speed by now so our daily social media efforts will end and we will shift more toward search engine optimization.  The weekly blog posts will continue and so will the social network automation, but we wont be updating your social media.  instead we will be creating 10 pages of non-authoritative spider food monthly.  These pages work to increase the search engine placements by spreading a much larger net which will catch more keyword searches overall.
On your website
4-5 blog posts a month
Ongoing Keyword optimization
10 "spider food" pages targeting 10 different keyphrases each month
A total of 14-15 new pages of keyword optimized content added monthly
On your social media
Continue the 4 - 5 blog posts syndication through your social media buffer
As needed consultations with your social media coach
Social Media Analyitcs consultations as needed
Make Us Your-Web-Guys Today

Step 1: Tell us about your business
Navigation
Newsletter
Subscribe to our Newsletter
Testimonials