Emerging-markets Script Add On ($ Set Up, $0 Additional Monthly)
Also Known As: Trickle Content, Trickle Down Social Media
Using third party social media systems can save you a ton of time and effort dealing with networking online. One of the most effective is known as Buffer. This system allows you to post to your facebook, twitter, google+, and linked in profiles all at one time. That's not what is so impressive about it though. What really knocks our socks off is the ability to post to those outlets at strategic times throughout the day.
For instance, if you add to your buffer an update about your dog on Sunday. It will post to your facebook page on monday morning, your twitter feed just before lunch on monday, your google+ page on monday afternoon, and your linkedin profile tuesday morning. This is known as content trickling or trickle content and it is a very effective method for getting more impressions from the time you spend working with social media.
It is actually pretty easy to set up as well, but that is not why we charge for the service. In fact, the way to really supercharge and leverage the time you spend doing online marketing, your website should trickle the content out for you... that's where we come in. We set up your website to post any updates you make on it through the buffer we set up for you. We integrate all of your social media outlets into it and then off you go, never thinking about it again. Each time you make an addition to your website it will not just syndicate to your social media platforms instantly, but rather in a trickle over the next few hours or days.
This item can be added to your website for no additional charge if you have any of the following items or packages already.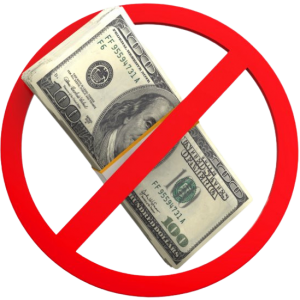 Update!
Now you can get your website built with no start up costs
Your-Web-Guys have done it again! With our industry leading $0 initial setup fee program! With approved credit, we will now build you a state of the art website using our
standard platform
or our
Ecommerce Platform
for
no setup fee or design fee
. Just a simple monthly charge starting at $200 per month. Click the button below to get all the details and to make sure this program, and we are right for your project.
Click here to schedule instantly
Social Media Buffer Overview
Some of the benefits of having a Social Media Buffer on your website include:
Integrates with ALL of the most important social media platforms

Many social media tools only integrate with one or two of the big four, but your Buffer will integrate your website with Facebook, Twitter, LinkedIn, AND Google+... that is really impressive.

Schedule social media updates for best times (and specific times)

As you can probably tell by now, Buffer makes it pretty easy to share content. That is certainly one of their missions. What makes it even more powerful though, is the ability to share via a schedule. Your Buffer schedule can be set up in a variety of ways:

Let Buffer make one for you
Create a manual schedule
Import an optimized schedule

Buffer integrates with Bit.ly

Bit.ly is a link shortening service. If you don't know about link shortening services – they replace URLs with very short ones. It gives you more space to tweet. Remember, you only have 140 characters. Your buffer will automatically be set up with the Bit.ly account we create as part of this service

Add to Buffer from your browser

With the Buffer Chrome browser extension (Safari, Firefox and Opera are available too) you can add content from right inside your browser. Simply click the Buffer icon (top right in Chrome) and go to the standard Buffer share window. It allows you to choose what social media networks you share on, the contents, the scheduled time and so on.

Buffer from your phone

Want to share from your phone? Of course Buffer has you covered! With Buffer apps on both iPhone and Android, you will have no problems sharing at all.
Make Us Your-Web-Guys Today

Step 1: Tell us about your business
My company...