Ecommerce Script Add On ($999 Set Up, $0 Additional Monthly)
Also Known As: send-a-box, subcom, subscription ecommerce, auto delivery box, delivery subscription
Subscription boxes have been creating waves in the e-commerce world for quite some time now. Thousands of subscription box providers cater to niche markets today, from beauty products, chocolates, and lifestyle goodies to gourmet food, pet peeves, games, and toys! This add on will allow you to quickly and easily have a subscription box service as part of your website.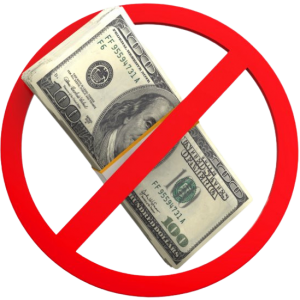 Update!
Now you can get your website built with no start up costs
Your-Web-Guys have done it again! With our industry leading $0 initial setup fee program! With approved credit, we will now build you a state of the art website using our
standard platform
or our
Ecommerce Platform
for
no setup fee or design fee
. Just a simple monthly charge starting at $200 per month. Click the button below to get all the details and to make sure this program, and we are right for your project.
Click here to schedule instantly
Subscription Box Overview
Some of the benefits of having a Subscription Box on your website include:
Customizable Product Boxes

You can create static boxes filled with specific products/amounts each month that your subscribers can choose between (ie quarterly box with products a, b, c or monthly box with just product a and b). You could also have boxes that they can choose which products are included with each recurring delivery

Creation of Multiple Subscription Tiers

This allows you to increase the number of products available in each box. So tier 1 is 2 products, tier 2 is 4 products etc...

Securie Payment Processing

The system charges the users credit card automatically once the user starts their subscription. The data is double encrypted so that only the processor gets the information they need unencrypted, bad guys won't

Complete control over product display

We will work closely with you to make sure the products available for box subscription look appealing and are easy to understand for your users
Subscription Box Features Include:
(but are not limited to)
PRODUCTS

CUSTOMIZABLE BILLING FREQUENCY
Easily set the billing frequency for your products to a specific number of months or days.
PRODUCT PHOTO GALLERY
Add as many photos as you'd like and entice viewers to buy your products.
SELL SINGLE OR MULTIPLE BOXES
There are no limits on the number of subscription products you can sell!
WYSIWYG ADMIN INTERFACE FOR ATTRACTIVE PRODUCT DISPLAY
A WYSIWYG interface allows you to easily format your subscription product content.

SUBSCRIPTIONS

VIEW/MANAGE USER SUBSCRIPTIONS
Manage all of your customer subscriptions from the admin panel.
DETAILED CLIENT AND SUBSCRIPTION DATA SHARING WITH PAYMENT PROCESSORS

ADMIN EXPORTS OF CSV REPORTS FOR HANDLING SHIPMENTS AND FULFILLMENT
View and export admin and subscription reports for easy shipment handling and fulfillment.
OPEN DATA TABLES EXTENSIBLE WITH DROP-SHIP THIRD-PARTY PROVIDERS

USER PORTAL

CUSTOMER REGISTRATION AND SUBSCRIPTION PURCHASE
Visitors to your website can easily register for an account and purchase subscription products.
USER PORTAL ACCESS
Once a user has registered for an account they can manage their account via a user-friendly user portal.
EDIT SHIPPING ADDRESS AND PAYMENT INFORMATION
Customers can manage the shipping address and payment information for any of their subscriptions.
CANCEL SUBSCRIPTIONS
Customers can easily cancel their subscriptions from within the user portal

CHECKOUT

SECURE CHECKOUT
Customers can shop with confidence that their data is completely secure.
PAYMENT PROVIDERS
Boxer currently supports three major payment providers: Paypal (Express Checkout), Authorize.net and Chargify (with Chargify Hosted payment pages).
SIMPLE CHECKOUT PROCESS
Customers will have no problem checking out with our straightforward and convenient checkout process.
Make Us Your-Web-Guys Today

Step 1: Tell us about your business
My company...