Server Upgrade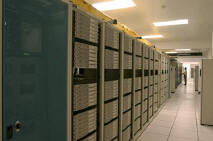 We have had such a huge response to our small business solutions that we have had to upgrade our servers.  We do this any time our websites out strip our servers ability and we never pass the costs on to our clients.  Its just one of the things we do in the background to make sure that our clients can always do what they do best, build their business.
If you would like to learn more about our new servers take a look at our web hosting services page for all the details.
Blog Categories
Newsletter
Subscribe to our Newsletter
Testimonials

We needed a bold, effective and usable web page that attracted the customers we were seeking for our wedding and events venue. The process was ...
"
Penny Story