Editor's Note:  Not all of us are internet savvy and when it comes to online marketing most of us are just dazed.  Have no fear.  The following article from Forbes will teach any old dog the newest tricks.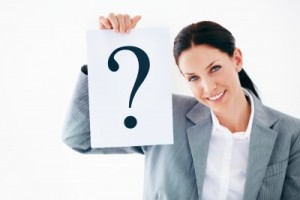 The Internet has been around for quite a while now, but there are still a surprising number of business executives who don't understand its usefulness and are afraid of looking weak by seeking to learn the basics of Online marketing. For the past half-decade, my Marketing team has been using PPC ads, SEO, social media, blogs, and other online tools to reach a wide audience and educate them about a topic as seemingly boring as inventory management software. If we can do it, you can definitely do it as well.
In that spirit, I would like to humbly offer my answers to eight questions about online marketing that we find many companies are still too embarrassed to ask:
1. How do I blog?
This is a big question. Be consistent. Don't start a blog and only post once a year or post a whole bunch of content every day for a month and then not post anything for a long stretch of time. Post as often as possible, but don't risk burnout by trying to post every day. Keep posts short and to the point. Come up with your own unique ideas for things to write about, address customers' issues, look at what other bloggers in your industry are talking about, and always keep an eye out for other things to inspire blog posts. Remember to keep your content relevant to your target audience. That doesn't mean you should always be pitching your products. Mix it up and pick topics that add value in the life of your prospects. If you do this well they will return to read future posts. It's perfectly fine to delegate blog writing to an employee, but it is nice for a CEO to sometimes make his or her voice heard by writing a blog post personally from time to time. Guest blog on other blogs once you've established yourself as an expert on your own blog. Comment on other people's blog posts and establish a rapport.
2. What is the difference between SEO and PPC?
Search engine optimization (SEO) is the process of getting Web pages to rank high on search engines through links from other websites, quality content on those pages, and other factors that cost workers' time, not money. Pay-per-click (PPC) ads show up above and to the side of organic search results. As their name implies, these ads are placed atop search engine results based on how much companies are willing to pay to put them there, and they pay the search engine each time someone clicks their links.
3. Is YouTube useful for marketing?
In today's marketing world, video is the king of content. There are many different video platforms online, but YouTube has the largest audience and is extremely popular. Most prospects prefer about 2 to 3 minutes of video (the shorter the better) rather than reading text on a page, but the video needs to be relevant and engaging, or they won't watch it through to the end. When videos are done right, they will motivate prospects to dive into your copy to learn more. Best of all, YouTube provides their own analytics. Use these to learn what's working best for you and then build on it. If you are serious about video then create your own YouTube channel and customize it to include your branding. All your videos should have a call to action and a link back to a relevant landing page on your site where people can learn more about your products or services.
4. Should I buy links?
No. Don't be duped by people claiming to get you thousands of links to improve your search engine ranking. Google is adept at telling which links are relevant to a specific topic or not, and paid links will generally be a waste of money, make your site look spammy, and can negatively impact the overall success of your online marketing efforts.
5. How do I get links?
Produce great content that people will want to link to. These can include infographics, blog posts, articles, videos, PDFs, white papers, etc. Comment on other people's blogs and share with people on social media to invite them to come see what you've created. As you produce and share relevant content, people will link back to it. There are many ways to get links from relevant sites in legitimate ways without resorting to purchasing them.
6. How do I get listed on Google, Bing, and other search engines?
Unscrupulous people try to take advantage of business people's naivety about SEO by claiming that they will submit your website to all the major search engines. Ten years ago that might have been a selling point, but not in 2013. Google spiders crawl new websites within days or sometimes even hours of their creation. There's no need to contact search engines to get your site "listed" in their results. This will happen automatically, and the key to getting the best listings is to have great content that is relevant to the topics your prospects are searching for.
7. How do I use LinkedIn, Twitter and Facebook?
The one potential exception to this rule is the possibility of using a small amount of "social seeding" to get you over the Twitter hurdles more readily as you build your own initial following. As you use Twitter Search and other mechanisms to find and "follow" fitting contacts, Twitter rules prevent you from following more than 2,000 people until the ratio of people also following you has risen "enough." (Twitter doesn't publish the ratio or number, and without a little bit of social seeding help, it can take an interminable amount of time and effort to reach that magic increment.) Use this tactic carefully, and know that a share of "purchased" followers will eventually be falling away—all the more incentive for doing all you can to be "keeping it real".With all social media, the secret to success is moderation. Don't go on a wild posting spree for five minutes and then ignore people for the rest of the day. You need to engage with people, ask questions, listen carefully to what they say, join discussions, and most of all, be real! Be very cautious with the concept of "buying" followers (known as "social seeding". In most cases, it is a cheap trick (or an expensive one, depending on how you look at it) that will eventually backfire, especially as Twitter improves its ability to judge users by the quality of those who follow them. In the case of Twitter, in particular, you don't want to get into trouble with Twitter or lose credibility with your real followers by having thousands of fake ones just to boost your image.
On Twitter, it's a good idea to use hashtags (#onlinemarketing, for example) to track conversations on a particular topic and invite others to join. On Facebook, you should post on relevant people's and companies' walls to open the door to communication. Build networks of relevant friends and offer useful content to them as well as some promotional materials sprinkled in. Remember, the key is not to go too far to one extreme or the other. Be moderate!
8. How do I measure online marketing success?
Google Analytics, Adobe, and many other tools help you track the keywords and links people use to find your site, how they interact with your content and tools, and which pages are the most effective at turning visitors into leads. A page's conversion rate is the percentage of visitors who turn into leads by filling out a form, downloading a free trial, calling a phone number, or taking whatever other action you wish them to take while on that page. By tracking this number, you can test what works and what doesn't to see how to engage visitors and inspire them to make a purchase.
Hopefully this dialogue can clear up many of the misconceptions and mystery about online marketing. We're glad you had the courage to ask. In online marketing as in many aspects of business the biggest fool isn't a person who asks a "foolish" question, but one who never has the courage to be asking at all.
To read the full article click here.
Make Us Your-Web-Guys Today

Step 1: Tell us about your business
My company...