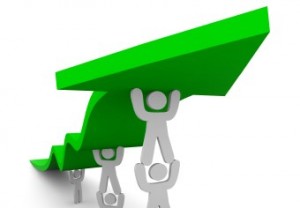 Typically we focus on Content Management System controlled websites. We customize the CMS for each of our clients to ensure that the site is easy to use for both our clients and their surfers. This system is also infinitely expandable so it is easy to add additional functionality such as event calendars or double opt in newsletter add-on's usually at no additional cost.
For instance, if our client is a car dealership we can customize the CMS so that all of their inventory is listed and cross referenced by make/model. We can even have it cross reference by features such as automatic transmission, air conditioning, trim line, leather seats, etc.
Another instance would be for real estate agents or home builders. We can modify the CMS so that each home they have for sale is listed by price, location on a map, amenities, square footage, etc.
Charter and Private Schools also get customized functionality. Each campus can have its own mini-site off of the main school's domain name (ie duncanville.schooldomain.com and desoto.schooldomain.com) while the administration can have their information at the primary domain (ie schooldomain.com). Each mini site can list staff, contact information, location, and other information while the main site can list them all on one dynamic map.
Give us a call to see how we can customize a solution for your specific needs and you will be surprised at how inexpensive a solution like this can be when we are Your-Web-Guys!
Make Us Your-Web-Guys Today

Step 1: Tell us about your business
My company...