Paper 2 Parts
Website Design
http://www.paper2parts.com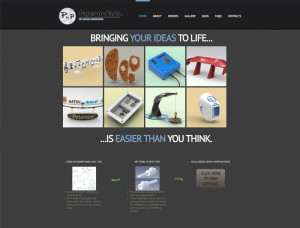 Your Web Guys customized a new site to fit the needs of this unique 3D Modeling company.  Based on a content management system with a blog for current news and social network share icons for connecting to popular social media, Paper 2 Parts now has a powerful and informative web presence.  The site comes equipped with a customized front-page photo grid that captures visitors' attention right away.  Further adding to the site is a full photo gallery and responsive web design that scales down to fit most screen sizes!
Similar Website Layouts
The items below are listed in the category of our
layouts database
. Your website can look like just about any of the options below when we are Your-Web-Guys.
Make Us Your-Web-Guys Today

Step 1: Tell us about your business
Portfolio Categories
This is a categorized list of the clients we have currently online.
Success Studies
Russell Feed
New version of Russell Feed's Website This multi-location feed company not only needed a better ...
Read More
Mansfield ISD Foundation
New layout for mansfieldisdfoundation.org A Complete Content Management System, an integrated Calendar, and multiple ...
Read More
View More
Testimonials