Advanced Script Add On ($799 Set Up, $0 Additional Monthly)
Also Known As: CMS, Administrative Back End
A content management system (or CMS) is a system used to organize and facilitate collaborative content creation. This is what we use as
our standard platform
. Features include scalability (scaling to the whole site/many sites), flexibility in workflows (submit, edit, approve, publish, archive), authorization, and editing or submitting content via a web interface. Additionally the CMS we use includes a polling, newsletter, membership, advertising and just about any of the other basic scripts we offer combined into one all purpose back end administration program
This item can be added to your website for no additional charge if you have any of the following items or packages already.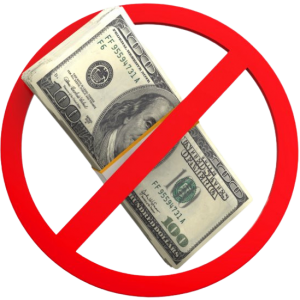 Update!
Now you can get your website built with no start up costs
Your-Web-Guys have done it again! With our industry leading $0 initial setup fee program! With approved credit, we will now build you a state of the art website using our
standard platform
or our
Ecommerce Platform
for
no setup fee or design fee
. Just a simple monthly charge starting at $200 per month. Click the button below to get all the details and to make sure this program, and we are right for your project.
Click here to schedule instantly
Content Management System Overview
Some of the benefits of having a Content Management System on your website include:
Complete Control

You will be able to add, delete, move, and modify all of the content on your site though an easy to use graphical user interface.

Ease of navigation

The CMS keeps track of where information is located so that navigation and menuing is done automatically. This means that your users can find what they need from just about anywhere on your website.

Automated administration

CMS's take much of the day to day administration headaches away from our clients who use them. From the calendar to the advertising modules, you will be able to have your website up to date with ease.

Infinite Expandable

Just about any of the other Regular Scripts listed on the right can be integrated into your website, usually at no charge and without much in the way of wait time.
Content Management System Features Include:
(but are not limited to)
User registration and permissions system
giving webmasters the ability to manage user access to content and features
Built in caching
increases the speed of your web site.
HTML Compliancy
to W3C guidelines, and Bobby accessibility makes your website display consistently across systems, enables users with disabilities to get the most out of your site, and also provides for the standards of the future in all output sent to user's browsers.
'Short-URLs' Support
Instead of seeing long urls containing many, many variables that are not easy for humans to remember, Short-URLs support creates a shortened version of a URL for output to a visitor's browser, making the page more memorable, and also sometimes helping in search engine rankings.
Multilingual support
If you can translate it you can have as many versions of your website in as many different languages as you like. If one page or section is not translated the system will tell the user that it is only available in the languages it is written in automatically.
Permissions control.
Through the permissions system, you can customize your users experience. If you need more help administrating your website, permissions can allow certain members access to add downloads, but not administrate any other part of the website. By the same permissions control, you can create a subscriber based website that gives added functionality to subscribers.
Statistics
records all of this data, and can generate many different reports based on the collected data with just a few clicks!
AvantGo
gives users the ability to read site news on their Personal Digital Assistants (works with the news module).
Autolinks
automatically link keywords to a predefined URL.
Censor
asterisks (*) replace any offending word.
Downloads
a download repository, with ability for users to submit downloads.
FAQ
creates a database of frequently asked questions for your site.
Members lists
all registered members on your site.
News
ability to publish News articles, users can also submit articles for approval.
Banners module
allows banners to display with impression and click counts, and logins for clients.
Comments
add comments functionality to news articles.
Polls
survey your members.
Quotes
display famous quotes, or testimonials from users.
Ratings
rate anything on your site.
Recommend Us
allow users to recommend your site.
Reviews
review anything, and users can also submit their own reviews.
Built in search
provides users with the ability to search your site for a specified word or phrase.
Top List/What's Hot
provides a listing of the most popular content on your site.
Web Links
is a Yahoo style directory where users can submit and rate useful links.
Calendar
an integrated calendar for display of upcoming events.
YWG Clients who use a Content Management System
Filter Portfolio
All ()
3D Modeling ()
Agricultural ()
Animals and Animal Care ()
Associations ()
Automotive ()
Banks and Banking ()
Builders ()
Business ()
Business to Business ()
Business Valuation and Brokering ()
Chamber of Commerce ()
Charitable Organization ()
Cleaning and Janitorial ()
Club or Group ()
Commercial Services ()
Community Focus ()
Construction ()
Consultant ()
Continuing Education ()
Counseling Services ()
Courier Service ()
Custom Embroidery ()
Dating ()
Document Management ()
Education ()
Electrical Services ()
Engineering ()
Entertainment ()
Event Needs ()
Fashion ()
Financial ()
Floral ()
Food and Dining ()
For Kids ()
Gardening ()
Handy Man ()
Holistic Services ()
Home Improvement ()
Hotels and Hospitality ()
HR and Manpower ()
Hunting and Fishing ()
HVAC ()
Industrial ()
Industry Specific Group ()
Investment and Investing ()
Landscaping ()
Legal ()
Lighting ()
Manufacturer ()
Marblecrafting ()
Medical ()
Nutrition ()
Opinion ()
Outdoor ()
Pets and Pet Stores ()
Photo and Video ()
Public Relations ()
Real Estate ()
Residential Services ()
Restaurant ()
Retail ()
School ()
Screen Printing ()
SEO Specific ()
Shopping ()
Storage ()
Teachers ()
Technology ()
Transportation ()
Wedding ()
Wholesaler ()
Make Us Your-Web-Guys Today

Step 1: Tell us about your business
My company...