Advanced Script Add On ($799 Set Up, $0 Additional Monthly)
Also Known As: Chamber of Commerce Website, Non Profit Group Website, Professional Association Website
Organizations of all shapes and sizes need to not only have an effective web presence, but also be able to manage their membership and events as well as display information about each one and the entity they represent. Our Association CMS is perfect for chambers of commerce, networking groups, professional or church associations, and any other organization that is dedicated to promoting and servicing their membership. This system has everything you need to stay on top of your organization, from membership management to event listings to directories to board members and meetings to tracking who shows up to what event. Keep reading to see all the excellent features this system has as well as some of our clients who are using it currently.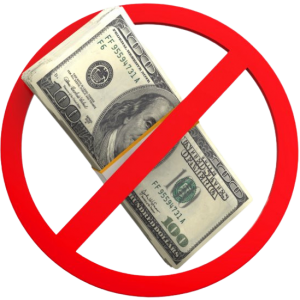 Update!
Now you can get your website built with no start up costs
Your-Web-Guys have done it again! With our industry leading $0 initial setup fee program! With approved credit, we will now build you a state of the art website using our
standard platform
or our
Ecommerce Platform
for
no setup fee or design fee
. Just a simple monthly charge starting at $200 per month. Click the button below to get all the details and to make sure this program, and we are right for your project.
Click here to schedule instantly
Association Management System Overview
Some of the benefits of having a Association Management System on your website include:
Business/Entity Directory

With the Directory you can add a directory or single listings to your site, sort by category and/or membership level, and even add additional fields based on your member requirements. Each entity will have a unique page with all the details you want listed on it. From their logo to specific "about us" information to contact methods and social media links to dynamic maps to their locations, their page on your website will be a place they are proud to show off.

Integrated Customer Relationship Manager

Keep track of your members and their activities as well as internal notes and contact information for each one. Tag potential members, track important details, access reports on event attendance and more. Grow your member base with 24/7 online registration and membership renewal by using a Membership Form to make it convenient for your members to join online. The CRM works seamlessly with the directory allowing you to link your contacts with their businesses as well as create categories of specific types of members for follow up. Display perks, prices and privileges of membership on your site and more!

Integrated Events Calendar

Schedule all day events, specific times or recurring events, you can even group events by category. Easily search event categories, reuse popular locations and sell tickets, including a quick link to payment gateways. Your organization can display a calendar of upcoming events by the month, week or the day. Use your Event Calendar to register attendees, sell tickets and even display a list of RSVP's

Automated E-Mail Newsletter

Bundled with this system is our

automated newsletter system

. Because it is integrated with all the other functionality above, you will not only be able to manage subscriptions and send individual newsletters as needed, but also automate the sending of standard messages as new information is added. Easily send a monthly or weekly reminder of all the upcoming events that are planned or even an automatic message with the meeting minutes to all the board members by doing nothing but recording the minutes in the system!
Association Management System Features Include:
(but are not limited to)
Business/Entity Directory

Create a database of the businesses, establishments, or entities in your organization
Display a directory of member organizations on your website
Customize what information is displayed about the entity
Download a CSV of some or all of the listings

Membership Manager

Simplify the process of managing your membership. Grow your member base with 24/7 online registration and membership renewal.
Create a Membership Form to make it convenient for your members to join online.
Easily link the membership form to member businesses, membership levels and a list of paid invoices.
Display perks, prices and privileges of membership on your site and more!

Customer Relationship Manager

Create a database of people in your organization
Associate people with entities in your directory and their role in their organization
Track people's involvement in your group's activities, such as meeting attendance, event attendance, call notes, etc.
Display the people associated with each business in the Business Directory
Display people in a certain category, board members for example

Integrated Event Manager/Calendar

Create an events calendar to display on your site
Allow event registration and ticket payment
Track which members/businesses attend your events

Optional Recurring Invoicing System

Automatically generates and emails membership invoices for existing businesses. You can choose how far in advance to generate and send the invoice.
Customizable invoice notification email.
Automatically send email reminders for past-due invoices. You can choose how often to send reminders.
Adds an option to the membership form for automatic recurring payments through PayPal. If members choose this option, their membership fee will automatically be paid annually.
30-60-90 report lets you see past due invoices. View it in the dashboard or download it as a CSV.
Dashboard widgets display recent payments and past due invoices.
Additional 3rd party annual subscription required for these features
Make Us Your-Web-Guys Today

Step 1: Tell us about your business
My company...