Advanced Script Add On ($799 Set Up, $0 Additional Monthly)
Also Known As: Forum, Message Board
Similar to a blog, a bulletin board is a computerized meeting and announcement system that allows many people to carry on discussions, upload and download files, and make announcements without the people being connected to the computer at the same time. While a blog is the journal of one person with comments from others, a Bulletin Board is set up to allow many users to start conversations (threads) as well as respond to them. Many networking groups and business' which cater to computer savvy consumers use Bulletin Boards to allow frequently asked questions and other conversations to be viewed by guests and members alike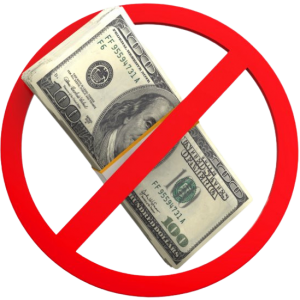 Update!
Now you can get your website built with no start up costs
Your-Web-Guys have done it again! With our industry leading $0 initial setup fee program! With approved credit, we will now build you a state of the art website using our
standard platform
or our
Ecommerce Platform
for
no setup fee or design fee
. Just a simple monthly charge starting at $200 per month. Click the button below to get all the details and to make sure this program, and we are right for your project.
Click here to schedule instantly
Bulletin Board Overview
Some of the benefits of having a Bulletin Board on your website include:
Conversations archived for future reference

Many times our clients use a bulletin board to keep common questions from being asked many times over. Also allowing guests to post questions and announcements generates questions and concerns that the owner of the website might not think of.

Constantly Updated Content

Content which is updated often is far more beneficial than a website which stays static all the time. From increased return visitors to better search engine placement, fresh content is key to a successful website and a blog fits that bill to a "t"

Increased "stickyness"

Stickyness is the holy grail of web traffic. If a website is "sticky" it holds the attention of its visitors which means they are more likely to absorb the information which you are trying to get across to them. Blogs are very sticky because the content is dated and search-able as well as comment-able in addition to several other features which help.

Better Search Engine Placement

Search engines put a premium on web pages which are both rich in text and updated regularly. With the addition of a blog, search engines will usually rank your website higher than your competitors.
Bulletin Board Features Include:
(but are not limited to)
Unlimited Forums & Categories

Unlimited forums can be organized into as many categories as you like
Private forums and those only for specified user groups
Powerful search facility

Security

Designed with security as a priority
Powerful and extensive authorization system
Strong encryption to keep passwords safe in the database
Support for both cookie and URI-based sessions

Posting Messages

Message formatting with various font styles and sizes as well as allowing quoting, code display, image posting and automatic URL linking
Support of standard and extended BBCode tags and controlled HTML tags
Polls can be simply added to posts
Email notification of replies to your topics
Powerful topic subscription capability
Original emoticons to portray emotions

Versatile User Groups & Forum Permissions

Powerful forum, user and group permission management
Control forum access to specified user groups
Control all aspects of the posting experience
Allow limited access to viewing, posting, replying and many other options

Member Features

Unlimited members
Personal profile creation
Post counting and administrator-definable ranks for users
Email-like private messaging system
Supports local, remote and uploadable avatars

Moderation Features

Topic editing
Mass delete/move/lock/unlock of posts
Topic splitting
Option of auto-pruning of old or unanswered messages on a per-forum basis

Easy to Use Administration Center

General configuration
Forum & category setup
Easy database backup and restore
Disallowed usernames
User authorization
Word censoring
Complete member management
Emoticon setup
Optional account verification
Extensive ban management, ban by email address, username or single/multiple IP address or hostname
IP tracking of posts and posters
Mass emailing of groups and users by the administrator
Make Us Your-Web-Guys Today

Step 1: Tell us about your business
My company...