Regular Script Add On ($399 Set Up, $0 Additional Monthly)
Also Known As: ticket system, support desk, trouble ticket system
The helpdesk script seamlessly integrates inquiries created via email and web-based forms into a simple easy to use multi-user web interface. Easily manage, organize and archive all your support requests and responses in one place while providing your clients with accountability and responsiveness they deserve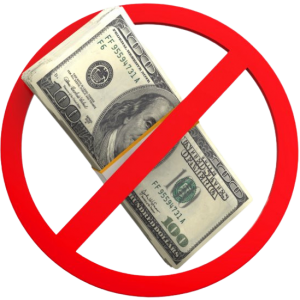 Update!
Now you can get your website built with no start up costs
Your-Web-Guys have done it again! With our industry leading $0 initial setup fee program! With approved credit, we will now build you a state of the art website using our
standard platform
or our
Ecommerce Platform
for
no setup fee or design fee
. Just a simple monthly charge starting at $200 per month. Click the button below to get all the details and to make sure this program, and we are right for your project.
Click here to schedule instantly
Help Desk Overview
Some of the benefits of having a Help Desk on your website include:
Better Customer Relations

By setting up a helpdesk you are telling your clients that they are important to you. They can submit, track, and update tickets to your help desk through email or through a web based form. Once you (or one of your staff) update the ticket, the customer is informed and can see exactly who, what, when, and how their problem was solved

More productive staff

The helpdesk can have unlimited helpers in unlimited departments answering questions. They can transfer requests from one department to another as well as select prewritten (canned) email responses to commonly asked questions. There is also a knowledge base of previously answered questions they can search if they get stumped. They can also post an internal note so that supervisors can see information that the customer is not privy to
Help Desk Features Include:
(but are not limited to)
Customer Front End Interface

New tickets through web form
Customer can submit a new trouble ticket through your website by filling out a form
New tickets through email
Allows customer to submit tickets through email
Ticket Status
Customer can track responses to the trouble tickets they have submitted
My Tickets
Your customers can see past tickets they have submitted and the responses to them
Update Tickets
After submitting a ticket, with or without a response from the support staff, your customers can add information by posting updates
Upload Files
Optionally you can allow your customers to upload files associated with their trouble ticket

Employee Back End Interface

Most of the options for staff members are customizable so dont worry if you dont want them to be able to do something listed below... you can always turn off that feature

Open Tickets
At a glance, your support staff can see the ticket status, subject, date submitted, what department it is assigned, priority, and customer who submitted it
Ticket Action
Staff can change priority, mark overdue, close ticket, ban email, delete ticket, assign to a different department or to a different staffer
Ticket Thread
See exactly what has been discussed in response to the thread as well as any other responses by staff members
Post Internal Note
Notations can be made to tickets which cannot be accessed by the customer. This is useful when management is tracking responses or has to take over a service issue.
Knowledge Base
Staffers can view previous responses to trouble tickets other customers have submitted
Canned Responses
Many times you will have problems that occur over and over again for different customers. When this happens the support staff can simply select a canned response to the issue without having to retype it over and over again
Staff Directory
With multiple departments and staff members in each one, it is difficult for one person to know exactly who a ticket might need to be transfered to. The searchable Directory allows your support staff to know who is who
Search Engine
Your employees can search tickets both open and closed as well as the knowledge base and canned responses and the staff directory quickly
Profile and Preferences
Each staff member can customise their profile (ie phone numbers, passwords, signatures) and thier preferences (ie timezone, number of tickets per page)

Administrator Back End Interface

Settings
You will be able to change just about everything instantly from the defaults (departments, ticket status, etc...) to how tickets are assigned and when they are considered overdue
Email Templates
Customize the canned email responses to various situations from the autoresponse to customers when they submit a new ticket to what the staff sees when tickets become overdue
Help Topics
Unlimited number of help topics can be created and deleted at will. Billing and support are default, but you can add more. When you adding topics you can assign the default priority and the default department they are sent to when a client selects them
Departments
Create unlimited number of departments and set the email account messages come from for that department as well as what autoresponses are issued and when
Staff Administration
Easily add new staff members as well as remove or lock out exemployees. You can even set a staff member to "vaction" mode so they cannot recieve any new tickets while they are not at work
Group Administration
Each staffer is a member of a group (ie managers, administrators, etc...) which has specific access to various things. For instance you can set one staffer as a manager who can delete tickets, transfer tickets, and ban emails but they cannot access other departments. This system is completely customizable to suit your companys specific needs
Make Us Your-Web-Guys Today

Step 1: Tell us about your business
My company...