Regular Script Add On ($399 Set Up, $0 Additional Monthly)
Also Known As: Google Analytics Alternative, GA4 Alternative, analytics software platform
A self owned analytics tracking system provides detailed reports on your website and its visitors, including the search engines and keywords they used, the language they speak, which pages they like, the files they download and so much more.
With the introduction of GA4 in 2020, many small businesses need to get away from holding their data in a SAAS (Software As A Service) solution to a self owned data set. This is advantageous for many reasons, not the least of which is that you can save your legacy Google Universal Analytics Data in a format that is easy to access rather than a spreadsheet. With 100% data ownership you get the power to protect your user's privacy too. You know where your data is stored and what's happening to it, without external influence. You could lose your customers' trust and risk damaging your reputation if people learn their data is used for Google's "own purposes" when you use Google Analytics Universal or the new GA4 version.
This item can be added to your website for no additional charge if you have any of the following items or packages already.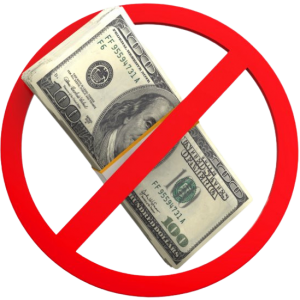 Update!
Now you can get your website built with no start up costs
Your-Web-Guys have done it again! With our industry leading $0 initial setup fee program! With approved credit, we will now build you a state of the art website using our
standard platform
or our
Ecommerce Platform
for
no setup fee or design fee
. Just a simple monthly charge starting at $200 per month. Click the button below to get all the details and to make sure this program, and we are right for your project.
Click here to schedule instantly
Self Owned Analytics Tracking Overview
Some of the benefits of having a Self Owned Analytics Tracking on your website include:
No more providing Google with your users data

You could lose your customers' trust and risk damaging your reputation if people learn their data is used for Google's "own purposes". By choosing the this system, you won't make privacy sacrifices or compromise your site. You can even use it without needing to ask for consent.

100% accurate data

No data sampling means you can make impactful decisions based on 100% accurate reporting.

Adjusts to your needs

Create the tool of your dreams. This system can be customized and extended to meet your every need.

Import Google Analytics data

No need to sacrifice your historical Google Analytics data as you can import your GA data directly into your new system.

No data limitations

Get an unlimited number of websites, users and segments. There's also no limitation on how much data you store.

Easy to use

Easily navigate through a user-friendly interface to get the data you need, faster.

Enhanced insights

The comprehensive range of features gives you actionable insights and a complete picture of your customers.

Tracking personal data

Securely track personal data in accordance with privacy laws. This option is unavailable with GA.
Self Owned Analytics Tracking Features Include:
(but are not limited to)
Powerful Web Analytics Platform

No Data Sampling


Google Says "In data analysis, sampling is the practice of analyzing a subset of all data in order to uncover the meaningful information in the larger data set."

This is basically saying instead of analyzing all of the data, there's a threshold on how much data is analyzed and any data after that will be an assumption based on patterns. This threshold is limiting because your data in GA may become more inaccurate as the traffic to your website increases.
Media Analytics
Content Interactions
Transitions
Row Evolution
Ecommerce
Custom Reporting
Campaign Tracking
Events/Event tracking
Custom dimensions
Site search
Email reports
All the standard metrics you'd expect from a quality web analytics tool!

Conversion Optimization (additional fees may apply)

Heatmaps
Session Recordings
Funnels
A/B Testing
Form Analytics
Goals

Visitor Profiles
A truly unique component to this system is Visitor Profiles. Here you evaluate every action an individual user has taken on your website which is compiled into a full historical profile. This lets you see what the life-time journey of an active user looks like, or perhaps you want to see what a profile looks like for a user who comes back time-and-time again without ever purchasing; there is no better way to gain insights to these journeys.
Enhanced SEO

Unbiased search engine reporting
Integration with Google, Bing and Yahoo Search Consoles
Eliminate "Keyword not defined" in your Referrers reports
Keyword ranking positions
Crawling statistics
Campaigns tracking
Websites
Web Vitals

Cookieless Tracking

Accuracy
With more people withholding consent or outright blocking consent banners, data accuracy is becoming an issue for those who use cookie-based tracking. With cookieless tracking there is no data lost as you don't need consent banners. This means you don't need to second-guess decisions and can trust you're seeing the full picture.
Privacy-friendly
As personal data isn't being collected, you can rest assured you're doing the best to protect your website user's privacy. This is a bonus for your website or business' reputation as well as for privacy law compliance. Users can breathe easy knowing you're respecting their rights
No need to annoy visitors with cookie consent banners
The privacy-respecting aspect of cookieless tracking means you don't need to worry about all the hassles and extra steps that come with compliant cookie banners.
Make Us Your-Web-Guys Today

Step 1: Tell us about your business
My company...