Regular Script Add On ($399 Set Up, $0 Additional Monthly)
Also Known As: customer survey
A Polling system is a great way to get feedback from both your current and prospective clients. You can post polls about anything and with the results you can find new revenue sources, keep current clients happy, and even find out what prospective clients really need you to do for them. With the comments feature that this script includes, not only will voters tell you which of the options you provide they agree with, but also any additional information they might want to express. Dont worry though, you have complete control over what comments stay or go
This item can be added to your website for no additional charge if you have any of the following items or packages already.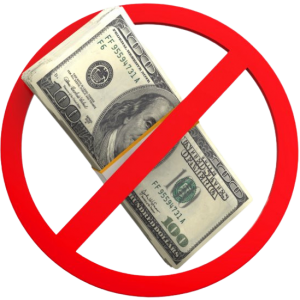 Update!
Now you can get your website built with no start up costs
Your-Web-Guys have done it again! With our industry leading $0 initial setup fee program! With approved credit, we will now build you a state of the art website using our
standard platform
or our
Ecommerce Platform
for
no setup fee or design fee
. Just a simple monthly charge starting at $200 per month. Click the button below to get all the details and to make sure this program, and we are right for your project.
Click here to schedule instantly
Polling System Overview
Some of the benefits of having a Polling System on your website include:
Better Customer Relations

By finding out what your current customers think, you will be able to better provide them the services and products they require

Learn prospective clients hot buttons

The only way to find out what a persons hot buttons for buying are is by asking questions. Unfortunately the web doesn't allow for much interactivity. With a polling system you can find out all kinds of information from your prospective clients and customize your products or services accordingly
Polling System Features Include:
(but are not limited to)
powerful administration tool

multiple polls
You can run several different polls at one time without any cross platform problems. In addition you can run multiple polls on one page
unlimited options Put as many answer choices as you like for each poll you publish
multi-language support
IP-Logging

IP-Locking

comment feature
Optionally allows voters to post comments about thier vote and how others have voted
mulitple graph views
Pie charts or bar graphs are availible to display how the votes have been tallied
vote expire feature
Make sure your surfers cant vote more than once in a given time
random poll
Optionally display one of your polls on any page of your website... you can also have specific polls on specific pages
YWG Clients who use a Polling System
Filter Portfolio
All ()
3D Modeling ()
Agricultural ()
Animals and Animal Care ()
Associations ()
Automotive ()
Banks and Banking ()
Builders ()
Business ()
Business to Business ()
Business Valuation and Brokering ()
Chamber of Commerce ()
Charitable Organization ()
Cleaning and Janitorial ()
Club or Group ()
Commercial Services ()
Community Focus ()
Construction ()
Consultant ()
Continuing Education ()
Counseling Services ()
Courier Service ()
Custom Embroidery ()
Dating ()
Document Management ()
Education ()
Electrical Services ()
Engineering ()
Entertainment ()
Event Needs ()
Fashion ()
Financial ()
Floral ()
Food and Dining ()
For Kids ()
Gardening ()
Handy Man ()
Holistic Services ()
Home Improvement ()
Hotels and Hospitality ()
HR and Manpower ()
Hunting and Fishing ()
HVAC ()
Industrial ()
Industry Specific Group ()
Investment and Investing ()
Landscaping ()
Legal ()
Lighting ()
Manufacturer ()
Marblecrafting ()
Medical ()
Nutrition ()
Opinion ()
Outdoor ()
Pets and Pet Stores ()
Photo and Video ()
Public Relations ()
Real Estate ()
Residential Services ()
Restaurant ()
Retail ()
School ()
Screen Printing ()
SEO Specific ()
Shopping ()
Storage ()
Teachers ()
Technology ()
Transportation ()
Wedding ()
Wholesaler ()
Make Us Your-Web-Guys Today

Step 1: Tell us about your business
My company...