Advanced Script Add On ($799 Set Up, $0 Additional Monthly)
Also Known As: directory
A Link List is a directory on the World Wide Web that specializes in linking to other web sites and categorizing those links. Often these directories allow site owners to submit their site for inclusion. editors review submissions for fitness. Usually getting a site listed on a link list requires you to link back to the directory from that site. This is hugely beneficial for search engine placement as current algorithms place a premium on the quantity and quality of links going toward a specific url
This item can be added to your website for no additional charge if you have any of the following items or packages already.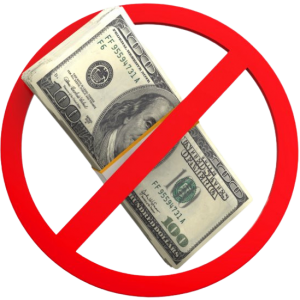 Update!
Now you can get your website built with no start up costs
Your-Web-Guys have done it again! With our industry leading $0 initial setup fee program! With approved credit, we will now build you a state of the art website using our
standard platform
or our
Ecommerce Platform
for
no setup fee or design fee
. Just a simple monthly charge starting at $200 per month. Click the button below to get all the details and to make sure this program, and we are right for your project.
Click here to schedule instantly
Link List Overview
Some of the benefits of having a Link List on your website include:
Better Search Engine Placement

Search engines put a premium on web pages which are both rich in text and updated regularly. They also put great importance on how many links go to and from a website. With a link list you can require those who submit sites to you to link back to your site

Ease of navigation

By categorizing the directory through categories and endless subcategories a link list can make finding the information your surfers are looking for quick and easy. Add to that the ability to cross reference and search the database and you have a site which is very easy to use

Increased "stickyness"

Stickyness is the holy grail of web traffic. If a website is "sticky" it holds the attention of its visitors which means they are more likely to absorb the information which you are trying to get across to them. Link Lists can be very sticky because users can rate links as well as comment on them so other users can feel like they have more info.

Automated administration

Link Lists take much of the day to day administration headaches away from our clients who use them. Through the use of forms the end users are the ones who do most of the data entry when submitting a site for inclusion. All you have to do as an administrator is review the submissions and either accept or deny them
Link List Features Include:
(but are not limited to)
Administrator Control Panel

Full Database Control: Add, remove, modify and search on both your category and your links databases
Build Static Pages:
Don't destroy your server by running a dynamic directory -- Links creates static htm pages just like Yahoo ® and CGI-Resources.
Complete Customization:
Links has two levels of customizations. For the novice user, there are Templates. You simply edit the look of your site using a regular htm editor, and insert tags for the parts where Links should put its information. All aspects of your site, even down to how a Link should look can be edited with templates. For the advanced user, you can edit a perl library file which has all the htm in it allowing you to easily add in small code snippets.
Validating Links:
Links let's you preview all links before they are entered into the database. Before adding them in you can edit any aspect of the link. If you accept the link, a custom email notice will be sent to the link owner. If you reject the link, again, a custom rejection notice is sent.
Database Maintenance:
Make sure all your links are in a proper category and move batches of links around to different categories with just a few mouse clicks.

End User Experience

Searching

Lightning fast searches.
Altavista style "Next" hits toolbar to easily jump to different search results page.
Search on any field as well as general keyword. For example, if you have a custom field called "UseShockwave", you can just add to your search form the ability to only get links that use shockwave and that match your keyword search.

Adding and Modifying Links

Adds directly into the category the user clicked "Add" from.
Custom e-mail notification when the link is added. Custom e-mail notification if the link was rejected.

Email Updates

Subscribe to an e-mail update newsletter which describes the latest Links to be added to the database.

Ratings

Users can rate links on a 1-10 sliding scale. A Top Rated report is automatically generated as well as a Top Votes.
A What's Cool page also tracks the number of hits each link has generated and builds a summary of the most clicked on links in the database. This also helps stop people from stealing your links by putting the url's behind a cgi script.

Endless Optional Modifications

If you can think of it, this script can do it. Simply work with your-web-guy to customized your linklist exactly the way you want it!
integrated dynamic map with directions Administratable comments on each link Different templates for different categories Much Much More!
YWG Clients who use a Link List
Filter Portfolio
All ()
3D Modeling ()
Agricultural ()
Animals and Animal Care ()
Associations ()
Automotive ()
Banks and Banking ()
Builders ()
Business ()
Business to Business ()
Business Valuation and Brokering ()
Chamber of Commerce ()
Charitable Organization ()
Cleaning and Janitorial ()
Club or Group ()
Commercial Services ()
Community Focus ()
Construction ()
Consultant ()
Continuing Education ()
Counseling Services ()
Courier Service ()
Custom Embroidery ()
Dating ()
Document Management ()
Education ()
Electrical Services ()
Engineering ()
Entertainment ()
Event Needs ()
Fashion ()
Financial ()
Floral ()
Food and Dining ()
For Kids ()
Gardening ()
Handy Man ()
Holistic Services ()
Home Improvement ()
Hotels and Hospitality ()
HR and Manpower ()
Hunting and Fishing ()
HVAC ()
Industrial ()
Industry Specific Group ()
Investment and Investing ()
Landscaping ()
Legal ()
Lighting ()
Manufacturer ()
Marblecrafting ()
Medical ()
Nutrition ()
Opinion ()
Outdoor ()
Pets and Pet Stores ()
Photo and Video ()
Public Relations ()
Real Estate ()
Residential Services ()
Restaurant ()
Retail ()
School ()
Screen Printing ()
SEO Specific ()
Shopping ()
Storage ()
Teachers ()
Technology ()
Transportation ()
Wedding ()
Wholesaler ()
Rise & Shine Networking Group
Make Us Your-Web-Guys Today

Step 1: Tell us about your business
My company...